Who will Batman take on in The Dark Knight Rises, the wildly-anticipated third movie in this franchise to be directed by Christopher Nolan?
New spoilers leaked online claim to reveal the main storyline for this July 2012 blockbuster. Consider yourself warned: stop reading now if you wish to be surprised in the theater...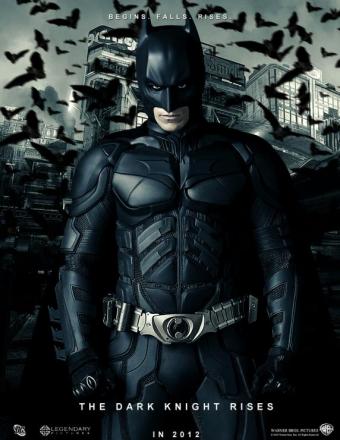 The plot will reportedly focus on the League of Shadows, a vigilante group led by the daughter of Ra al Ghul, Talia (Marion Cotillard).
As Bane, Tom Hardy will star as Talia's muscle and possible love interest, while Joseph Gordon-Levitt portrays another villain connected to the organization. Then there's Anne Hathaway's Catwoman.
Look for this iconic character to join forces with the Caped Crusader and battle the aforementioned enemies.
What do you think, fans? Are you more excited now for The Dark Knight Rises?
Charlize Theron Thalía Amanda Peet Shannon Elizabeth Jennie Finch